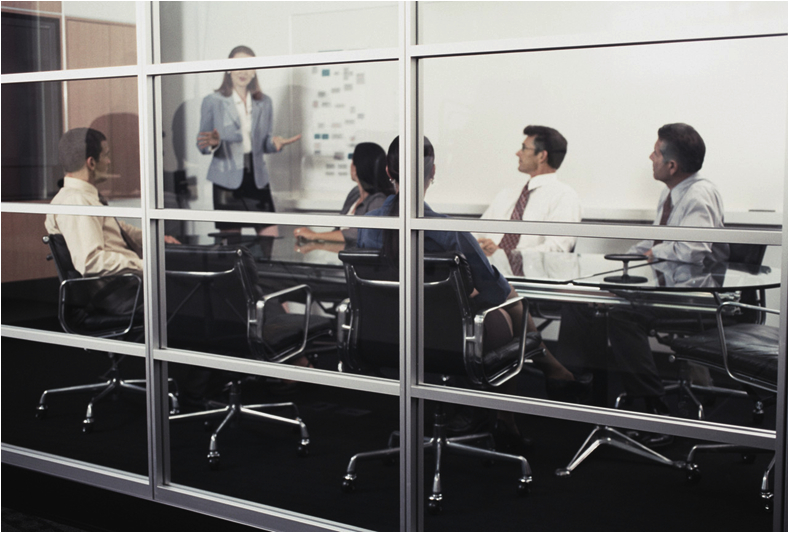 This course uses the 5WH approach. In other words it will answer the Who, What, When, Where, Why and How of Effective Business Process information collection. It will cover the essential components of these sessions, the benefits of the approach, how to select the right participants and how to prepare for and run a session. In addition because the role of the facilitator is so important in the success of collecting the correct information, the course will provide the essential education in the skills and techniques needed by someone performing the Facilitation role.
What Makes this Course Unique...
This course is unique in combining the method, human factors, technology and political strategies necessary to make your Process Oriented Facilitated sessions successful. It is a practical course that combines lecture with a number of workshops that provide attendees the opportunity to practice the techniques.

It does not take the "silver bullet" approach but instead shows how to use Facilitation to your advantage regardless of your present situation.

Understand why information gathering and facilitation for process projects is different
Understand what questions to ask in order to reduce process analysis and design risk
Understand when to interview and when to run facilitated session.
Understand the different styles of workshop participants.
Understand the range of creative approaches that turn conflict into consensus for process assessment and design.
Understand who should and should not play which roles
Attendees will be given a "Facilitation Handbook" as part of the training materials that contains sample agendas, checklists, guidelines for facilitation and hints and tips for conducting successful facilitated sessions.
How to build a good interview checklist and workshop agenda
How to conduct interviews and facilitated sessions designed to gain trusted information about processes.
How to gain consensus among competing and conflicting stakeholders.
Facilitator skills and techniques to successfully run a Facilitated Session within a process driven framework.
How to implement the concepts of process oriented facilitated sessions successfully in your organization.
How to obtain the "right" process information, the first time
Business Analyst professionals who will be responsible for gathering and documenting information about an organization's business processes.
Process Project Managers responsible for implementing total project solutions.
IS Professionals responsible for defining functional requirements from process solutions.
Information and Business Professionals who will have facilitator responsibilities.
IS and Business Professionals who are expected to be participants in a Facilitated session.
Use of Facilitation in Process Management
Overview of a framework for process-based change
Facilitation Framework
Roles and Responsibilities
Interviews vs. Workshops
Information Gathering
Validation
Creation / Innovation
When to use Interviews, Workshops and Questionnaires
Communication Fundamentals
Starting and managing meetings
One-way vs. two-way communication
Barriers to effective communication
Guidelines to enhance listening skills
Group decision-making styles, problem-solving orientations
How to handle difficult situations that can arise
Balancing the needs of a group
Interviews for Information Gathering
Interviewing Executives
Interviewing External Stakeholders
Interviewing Workers
Interviewing Tools and Techniques
Interview Checklists
Interviewing Documentation
Interview Roles
Interviewing Best Practices
WORKSHOP #1 – Interviewer Role Play Extracting the "Right" Information
The "Art" of Process Facilitation
Basic Skill Set
Advanced Skill Set
Dealing with Difficult Situations and People
Information at the "right" level of detail
WORKSHOP #2 – Facilitator Role Play-Defining the Boundaries of a Process
Planning a Facilitated Session
Agenda
Attendees
Which Clients should be there
Cross-Functional participation
Corporate sponsor - a key requirement
Rules
Preparation
Facilities
Equipment
Responsibilities of the Facilitator
Role of the Scribe
WORKSHOP #3 – Facilitator Role Play- Defining High Level Activities
Facilitating the Process Information
Responsibilities of the Facilitator
How to ask questions
Responsibilities of the Facilitator
How to determine what's appropriate
Responsibilities of the Facilitator
How to validate the information
Responsibilities of the Facilitator
What techniques to use and when
WORKSHOP #4 - Facilitator Role Play – Model a Process Flow
Facilitating the Creative Process
How to develop criteria
Selecting the technique
Generating creative ideas
Compiling ideas into potential solutions
WORKSHOP #5 – Facilitator Role Play –Creative Session for Process
Summary
Brief review of Course Topics
A Management Perspective